Keystone unveils $1B Eleven Park
Mar 26, 2023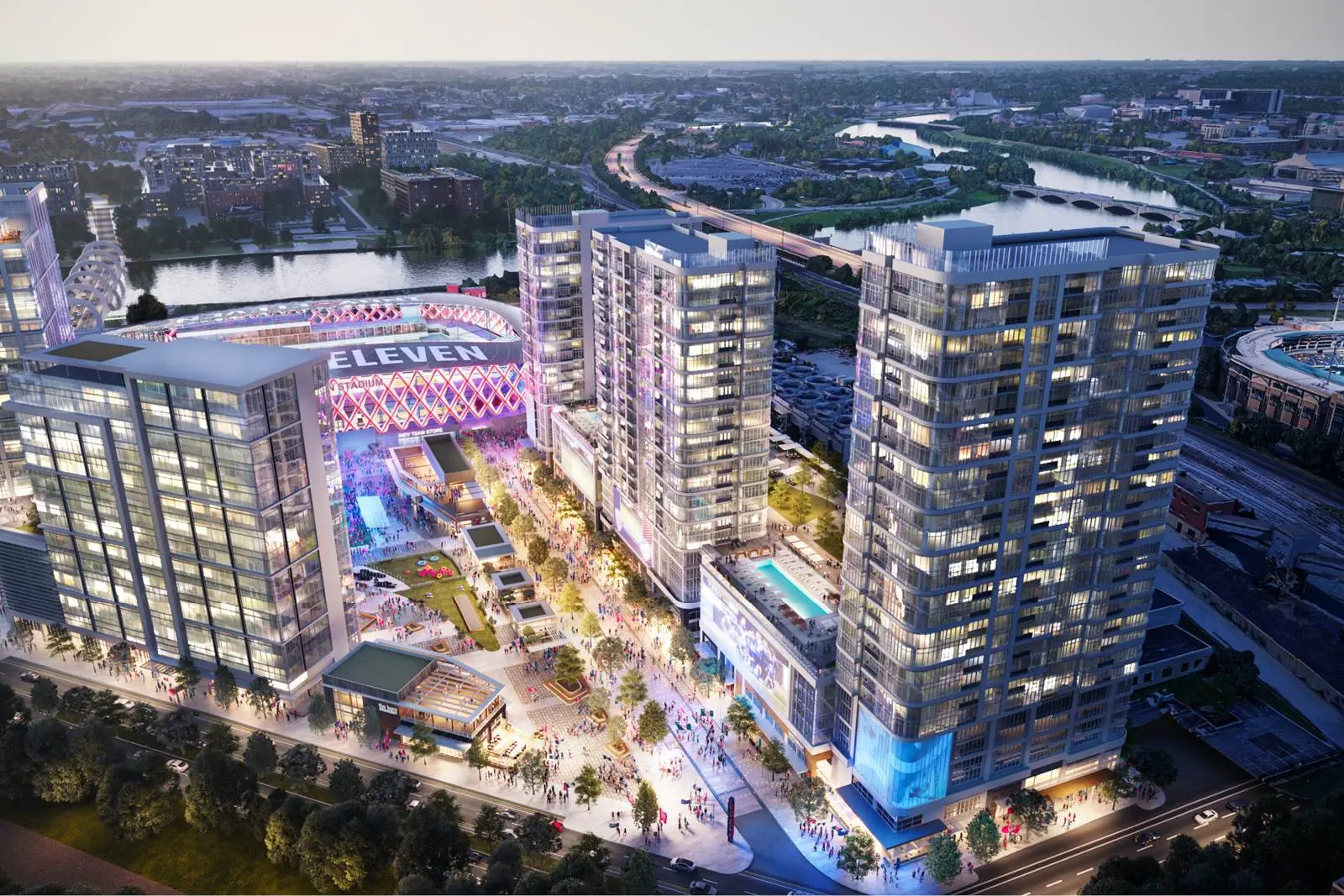 Eleven Park is an exciting new mixed-use development project that is set to revitalize downtown Indianapolis, providing a hub for sports and entertainment, as well as a vibrant and sustainable community. Designed by the architecture firm Design 3 International, the project boasts a range of facilities, including a 20,000-seat soccer stadium, a hotel, residential units, office space, and retail and entertainment venues.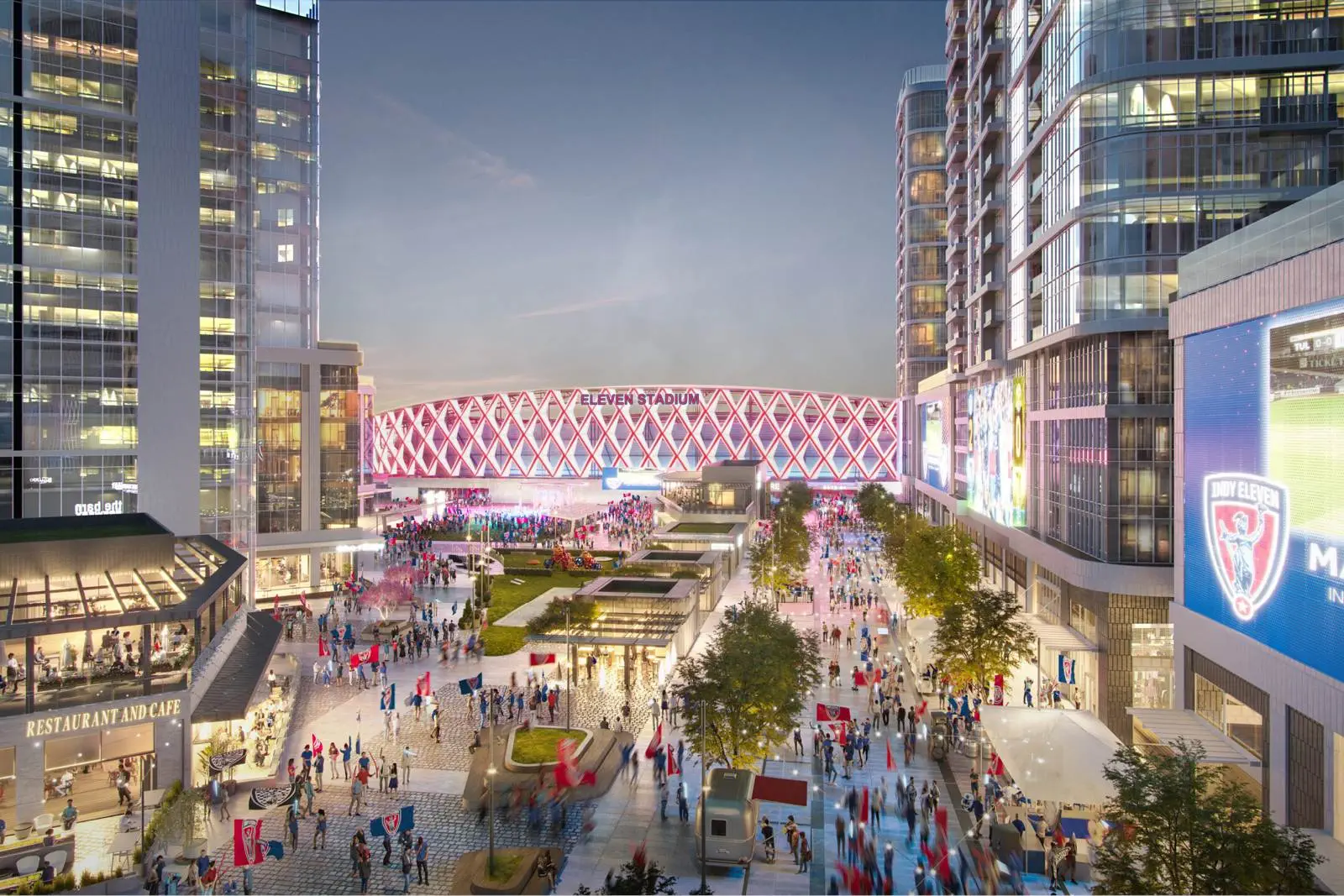 At the heart of the development is the stadium, which is home to the Indy Eleven, a professional soccer team that competes in the United Soccer League. The stadium was designed by Populous and features a striking translucent ETFE roof that allows natural light to flood the interior and provides breathtaking views of the surrounding skyline. The seating bowl design is also unique, providing an intimate and immersive experience for fans.
Adjacent to the stadium is the Eleven Park district, which will include a mix of residential, commercial, and entertainment options. The district's design is inspired by the rich history and culture of Indianapolis and features pedestrian-friendly streets, public spaces, and a blend of new and historic architecture. The residential component of the district will offer apartments and townhomes, providing a range of housing options for residents. The entertainment district will feature retail and dining options, creating a vibrant and active neighborhood surrounding a large public green space.
Design 3 International is known for their innovative and sustainable designs and has worked on several high-profile commercial developments in the US, such as Easton Town Center, National Harbor, and The Greene Town Center. The Eleven Park development is another testament to their expertise and is set to become a new landmark in downtown Indianapolis.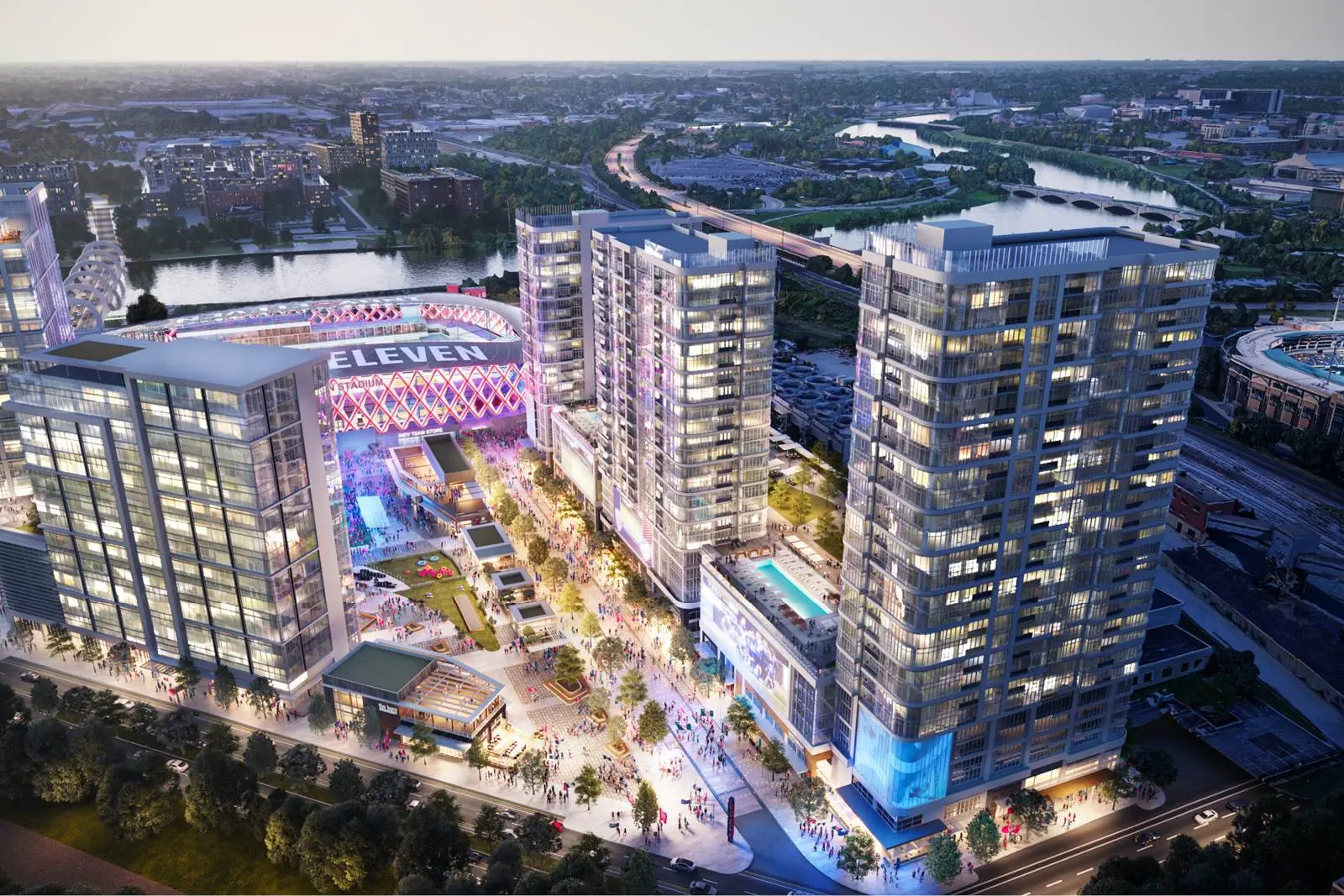 The project is not only designed to provide a world-class sports and entertainment facility but also to create a sustainable and vibrant mixed-use community. By incorporating green spaces, pedestrian-friendly streets, and a mix of residential and commercial spaces, the development aims to foster a sense of community and encourage a healthy and active lifestyle.
In conclusion, Eleven Park is a significant development project that promises to bring new life to downtown Indianapolis. With its striking stadium design, innovative mixed-use district, and commitment to experience, the project is set to become a new landmark in the city, providing a world-class sports and entertainment facility, as well as a vibrant and sustainable community for years to come.