ICSC Gold: Easton Town Center Expansion!
Dec 14, 2021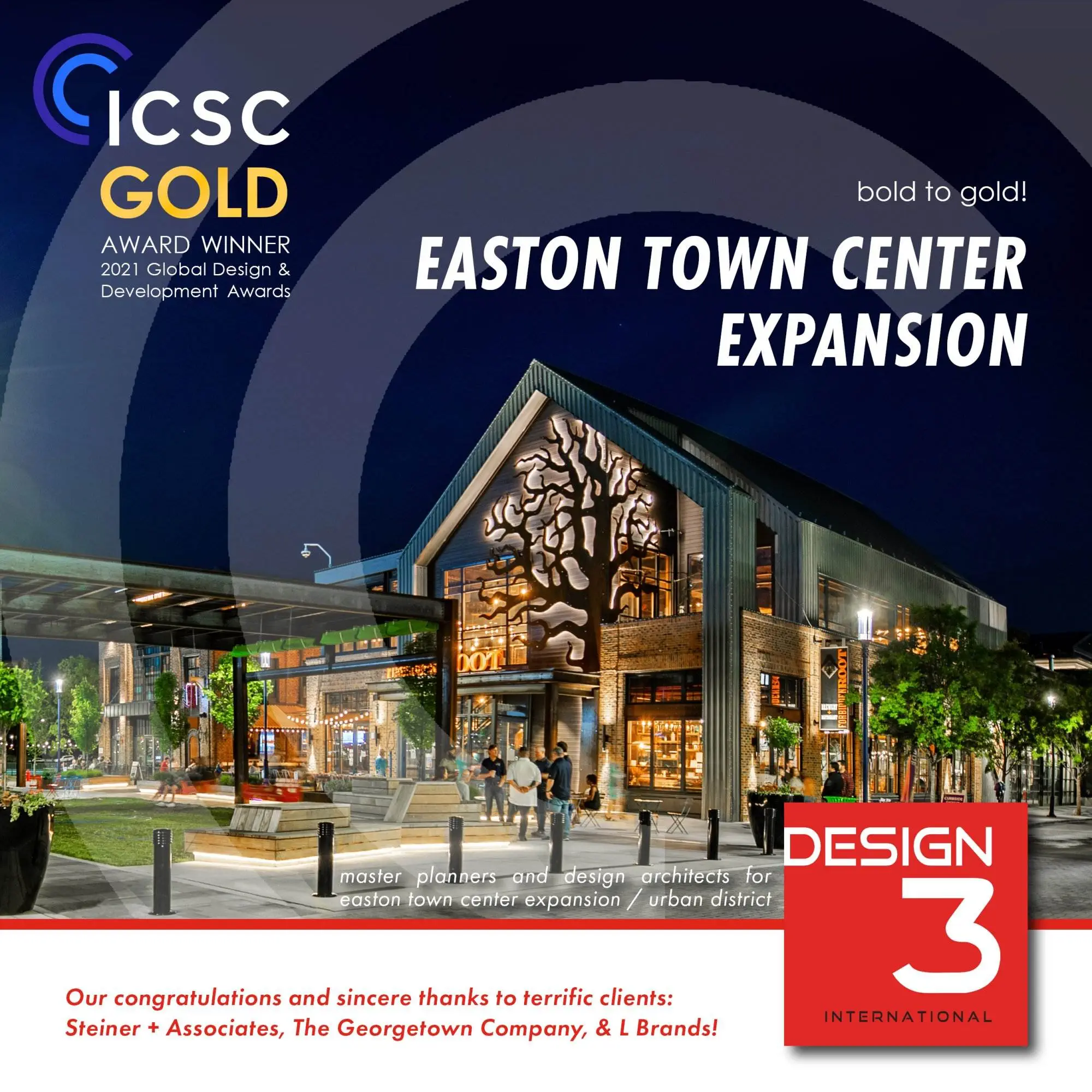 Another reason to celebrate this season, Easton Town Center Expansion won an ICSC Gold Design and Development award at the Centerbuild Conference in Scottsdale earlier this month. Design 3 International is honored to play a role in the master planning and architectural design of the latest phase of such an amazing retail mixed use icon.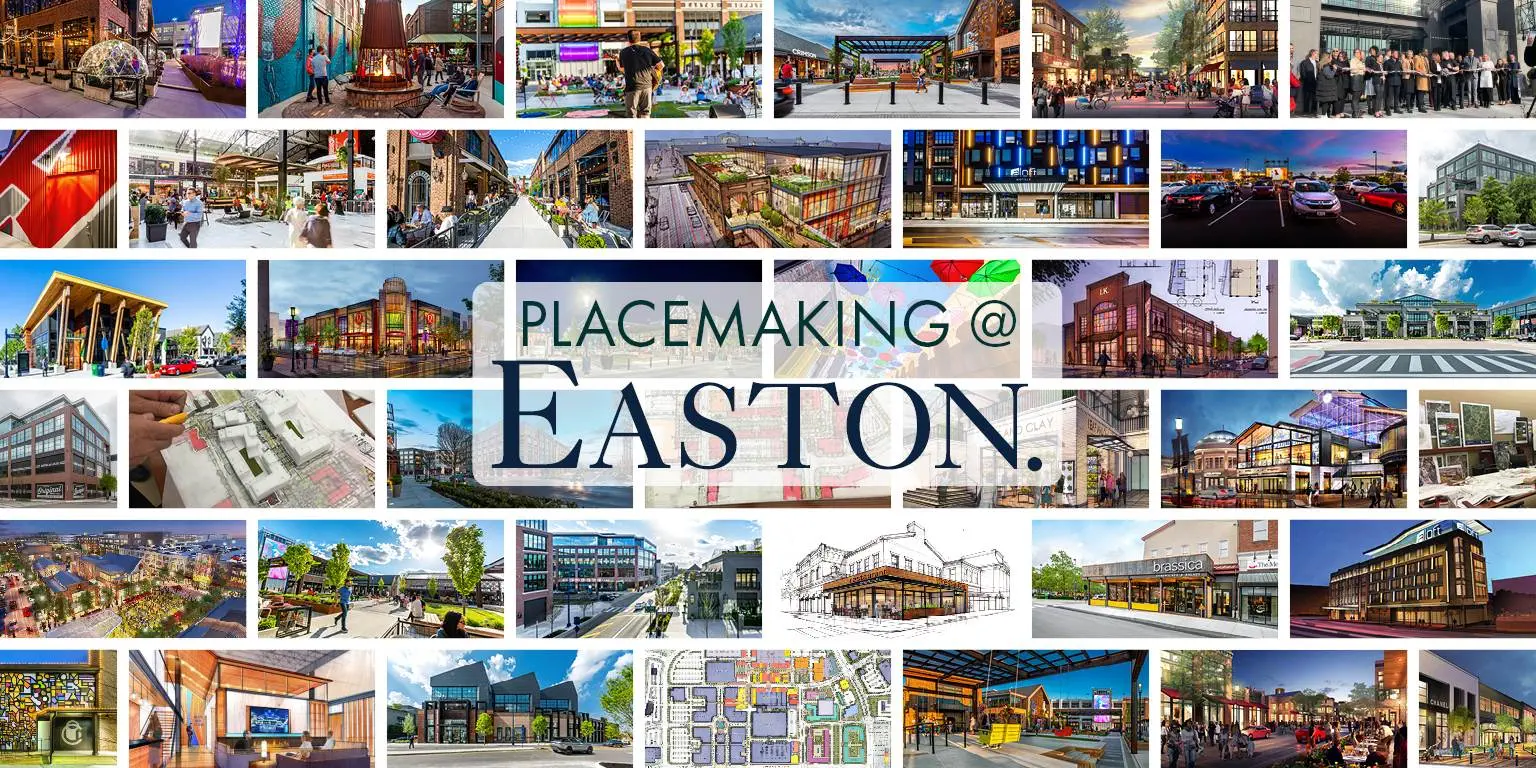 The Expansion also referred to as the "Urban District," works in unison with the rest of Easton, providing nearly 140,000 sq. ft. of new retailers and restaurants organized around a public green space known as "The Yard." Designed as part of the new master plan and constructed concurrently, the Expansion also includes 125,000 square feet of new office space and a 136-room hotel. Residential units are currently under construction on the "East Block" and additional residential and hotel uses are currently being planned for the "North Block."
The Expansion maximizes density while continuing Easton's walkable, human-scale Main Street experience; the brick-and-mortar style architecture; welcoming accessibility; and dynamic connectivity is also distinctive in its celebration of tenant identities. The uniqueness of each tenant is embraced to transform their buildings into artistic expression highlighting their individual brands to seamlessly contribute to the larger canvas.
However, the most distinguishing feature of the Expansion is that it relies on public spaces as the new "anchors" and is no longer reliant upon traditional retail anchors. By increasing the role of these public spaces, numerous opportunities are created to foster a new level of engagement with the local community.
The Expansion's layout fuses animation and energy of a town square with the appealing order of familiar street grids and small-town logic. The layout and distinctive design elements don't exist in a vacuum. They were consciously chosen and carefully considered, designed to both host and facilitate the experiential elements that, literally and figuratively, broke new ground and enabled Easton to establish itself, not just Ohio's signature shopping, dining and entertainment destination, but also as one of the industry's standards for design and performance.