We're Moving!
Feb 26, 2018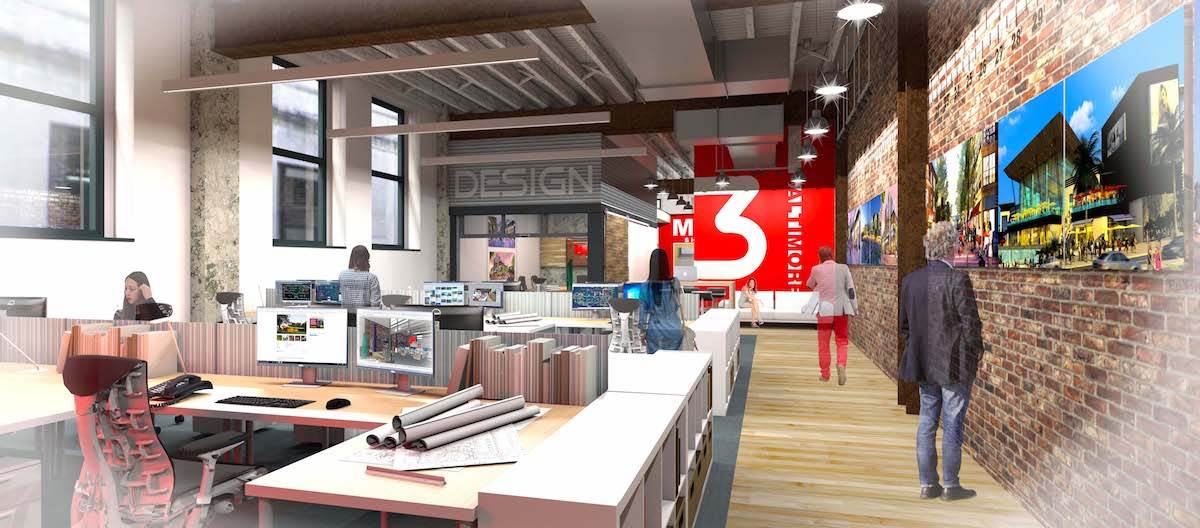 DESIGN 3 INTERNATIONAL (D3i) MOVES OFFICES TO HISTORIC CHARLES BUILDING
Renovation of historic downtown building adds new features
Baltimore, Maryland, February 26, 2018 – Design 3 International (D3i), a leading global architecture design firm in the mixed use, lifestyle, retail and hospitality spaces, announced today a move to expanded offices. The move supports the firm's continued growth and recent additions to its staff. Jim Baeck, Design 3 International's Managing Principal, made the announcement.
The firm's new office comprises the first floor of the Kornblatt Building located at 217 North Charles Street. Prior to moving in, D3i orchestrated a complete redesign and renovation of the 3,500-sq. ft. space. The space now features an open floor plan that exposes brick walls and heavy timber framing. Additions include a multipurpose conference room, which includes a state-of-the art communications center, and a model-building studio.
"The new offices will support our firm's current and planned future growth," said Baeck. "We're excited to be moving downtown and having the opportunity to 'mold' our new space to reflect the type of work that we do, namely creative architecture design for extraordinary real estate developments."