Retail Branding Through Architecture
Mar 30, 2018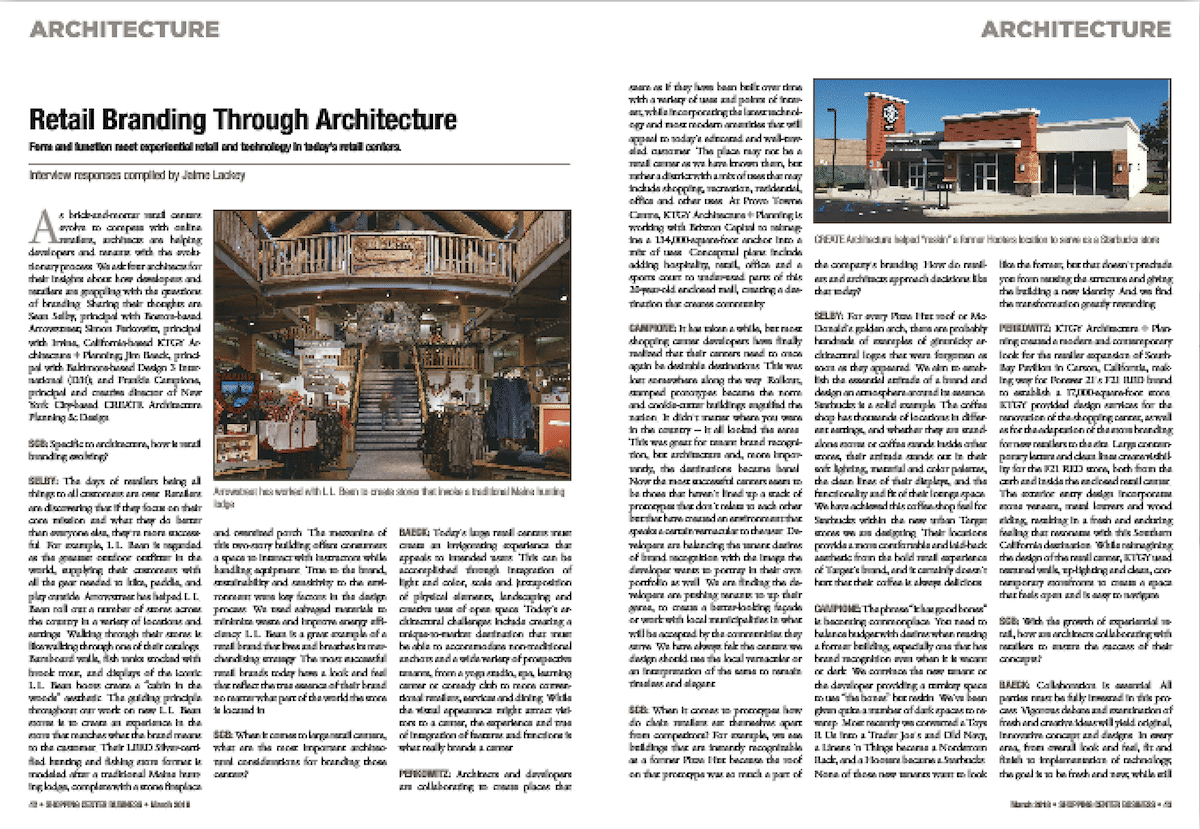 Form and function meet experiential retail and technology in today's retail centers.
Check out this excerpt from our recent feature in Shopping Center Business:
"As brick-and-mortar retail centers evolve to compete with online retailers, architects are helping developers and tenants with the evolutionary process. We ask four architects for their insights about how developers and retailers are grappling with the questions of branding."
Click HERE for the full article.