Into the Mix: The Changing Landscape of Mixed-Use Projects
Apr 04, 2018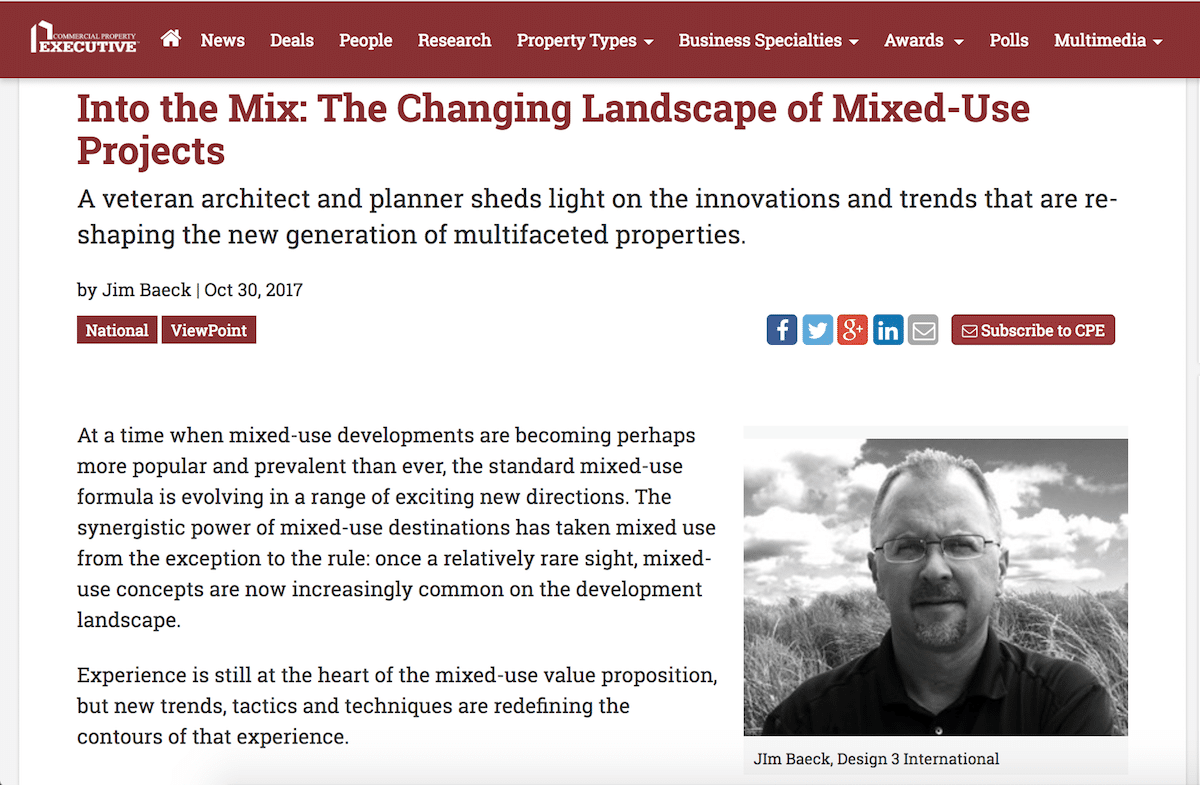 Feature in Commercial Property Executive
Check out this excerpt from our latest story in CP Executive where they interview our very own, Jim Baeck.
"At a time when mixed-use developments are becoming perhaps more popular and prevalent than ever, the standard mixed-use formula is evolving in a range of exciting new directions. The synergistic power of mixed-use destinations has taken mixed use from the exception to the rule: once a relatively rare sight, mixed-use concepts are now increasingly common on the development landscape."
For the full article, click HERE.