Independiente del Valle Soccer Stadium
Mar 04, 2022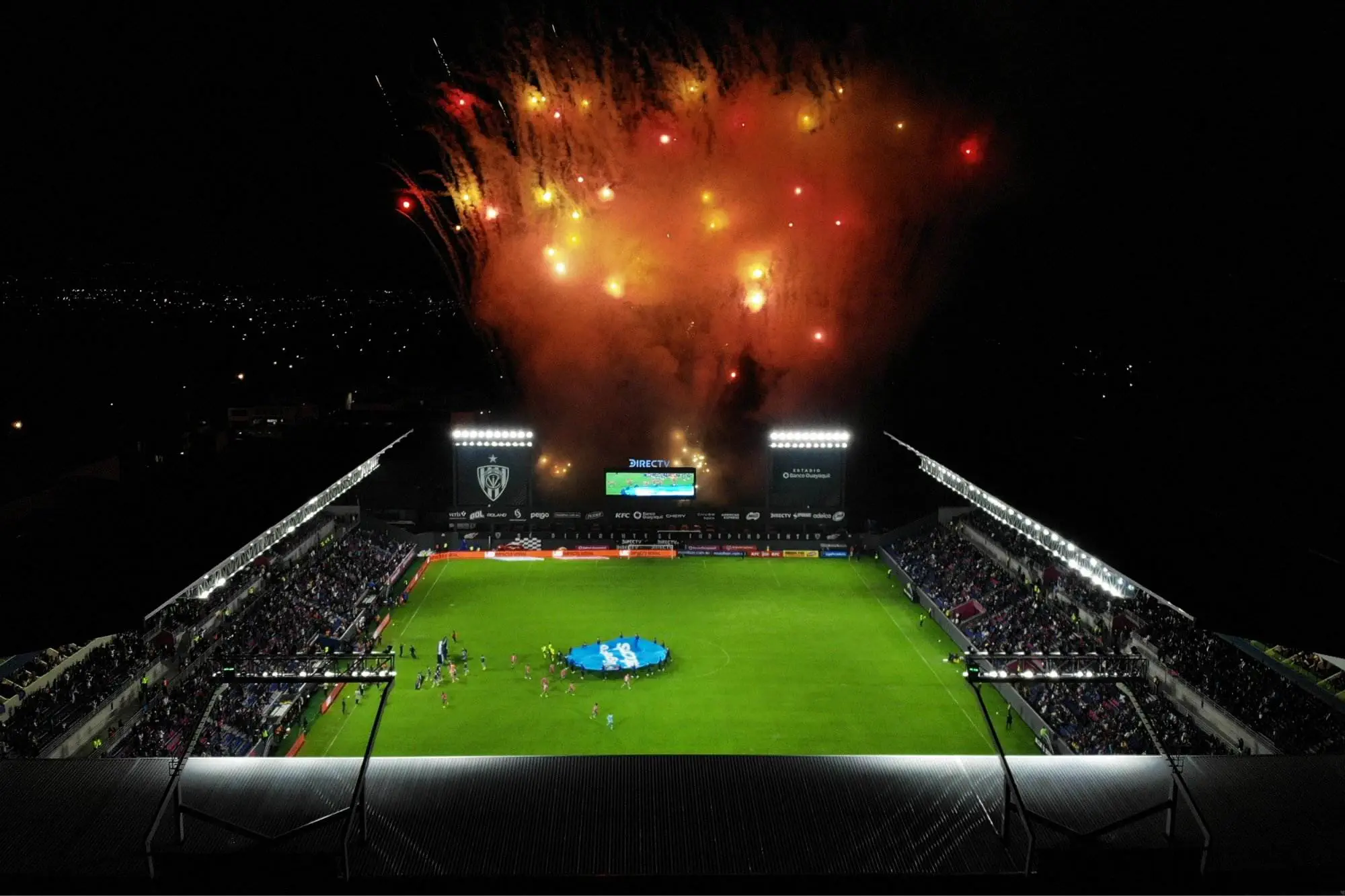 Thanks to the strong support of the dedicated fans, the Independiente Del Valle Soccer Stadium (Banco Guayaquil Stadium / Estadio Banco de Guayaquil) was voted the 3rd best stadium in the "Stadium of the Year 2021" competition held by StadiumDB.com (Stadium Database). Represented in the competition included stadium candidates from the US, Spain, Turkey, the Middle East, and Africa.
Design 3 International, in association with the talented designers and construction architects at Ekron Construcciones and valuable input from Independiente del Valle, brought the vision to life.
The stadium is located in the Ecuadorian province of Pichincha, in the canton of Quito, in the southern suburbs of the country's capital. The new Independiente del Valle club venue is located at an altitude of 2,517 meters above sea level.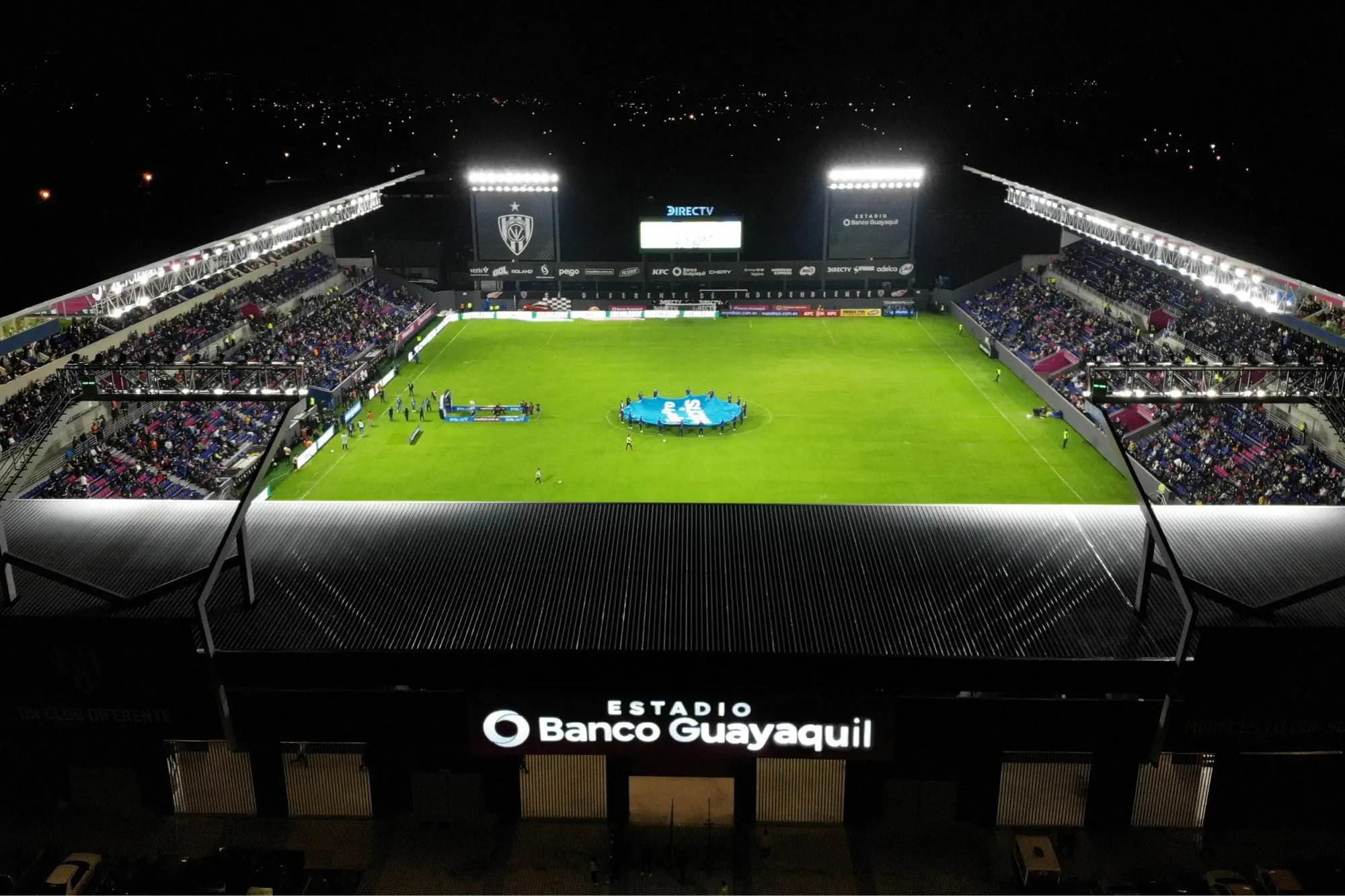 Construction on the Independiente del Valle Soccer Stadium project was launched at the turn of 2019 and 2020, right after the sensational victory of Independiente del Valle in Copa Sudamericana 2019. The construction work itself began as early as October 2020, just 11 months after the biggest success in the club's history.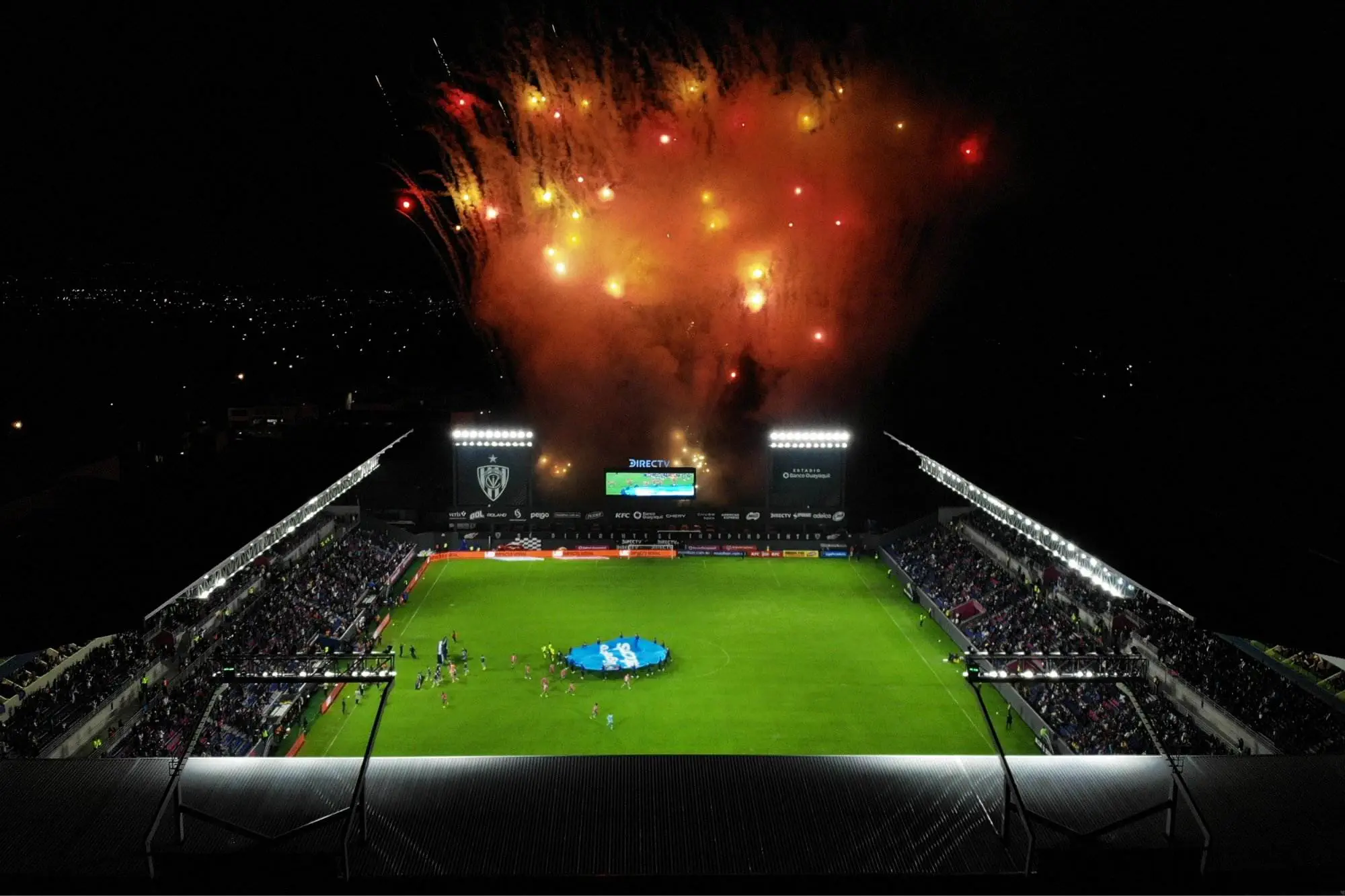 Initially, the total cost of investment was estimated at $12 million (and later also at $15 million), but this increased to about $18 million as the project developed. The facility was built entirely with private money that came from Banco Guayaquil, the third largest bank in Ecuador. The investor also reserved the rights to the name of the 2021 national champion's stadium.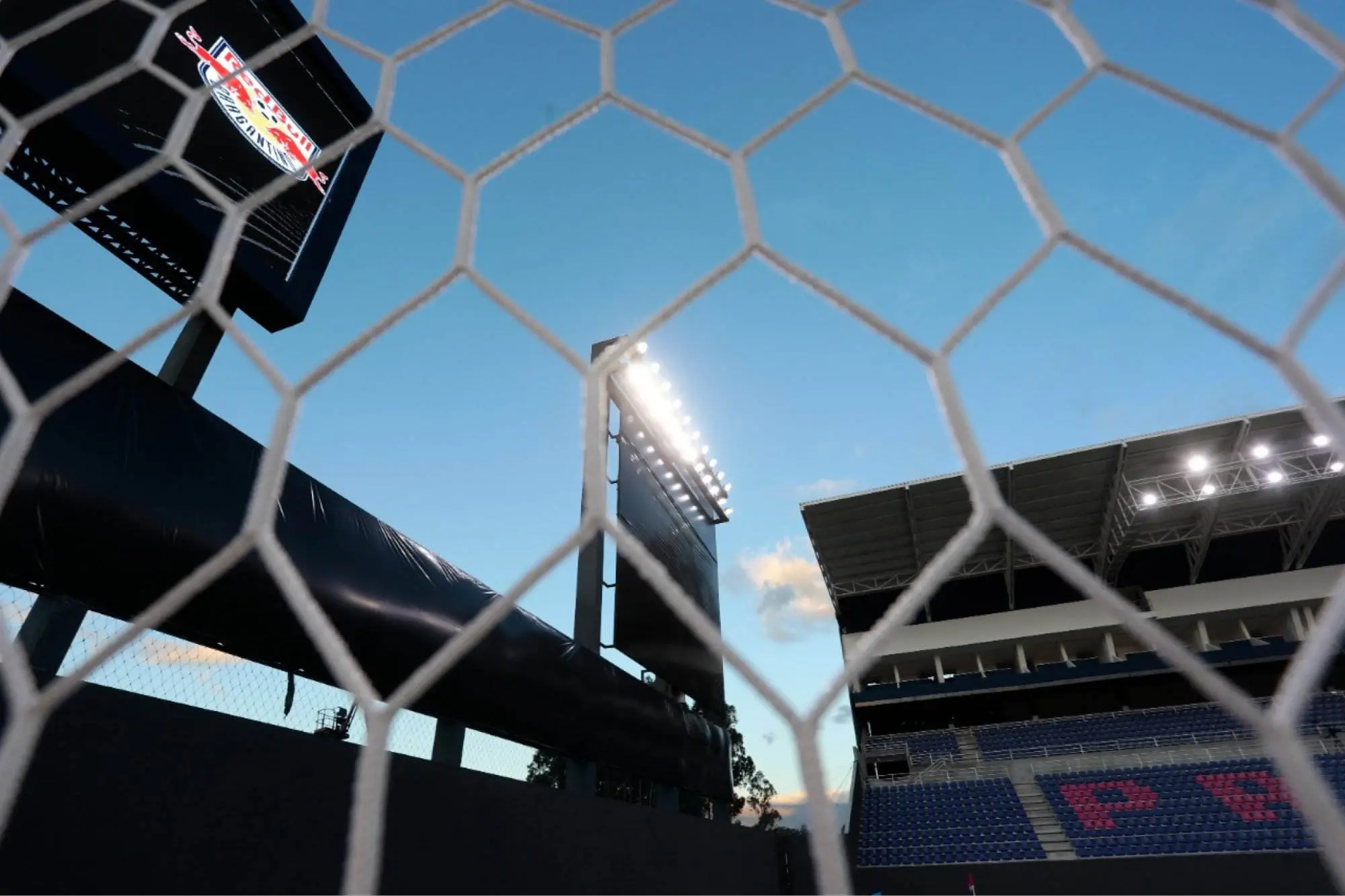 The first match at the 12,000-seat arena took place only six months after the construction began. On March 20, 2021, the local club defeated Delfin Sporting Club 2:0 in an Ecuadorian Serie A game. However, the full inauguration took place a few months later, and in the meantime LED lighting was installed in the stadium to accommodate future evening matches. When it was fully commissioned, it met all the standards of the South American federation CONMEBOL and FIFA.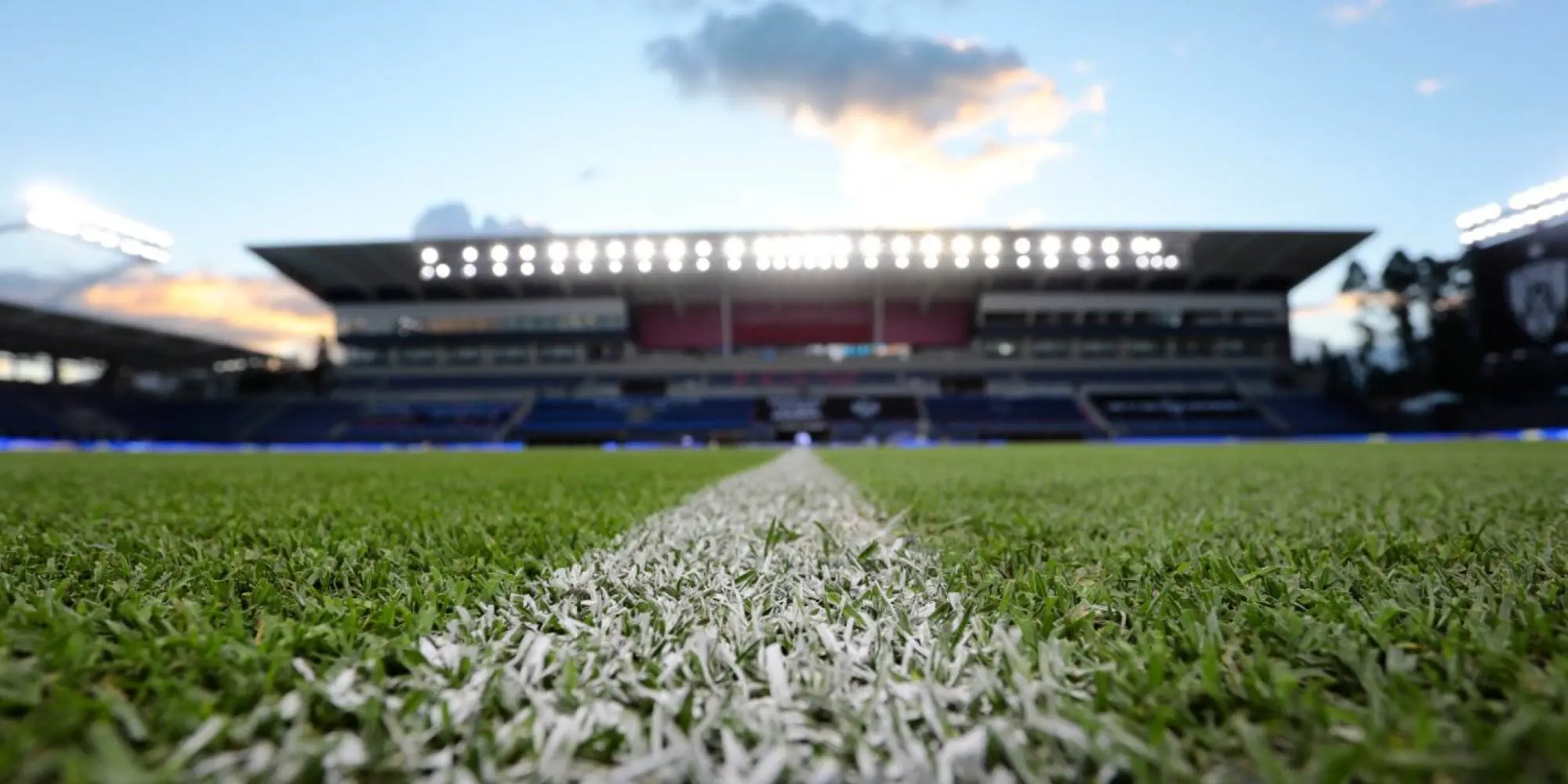 The facility has 3 stands, consisting of two sectors along the pitch (4,500 and 3,500 seats respectively) and the south stand (2,000 seats). It is the first stadium in Ecuador's history to be entirely filled with single numbered seats. Among the innovations not previously seen in the country, an app to buy tickets and the ability to order food in the stadium without getting up from your seat have been introduced.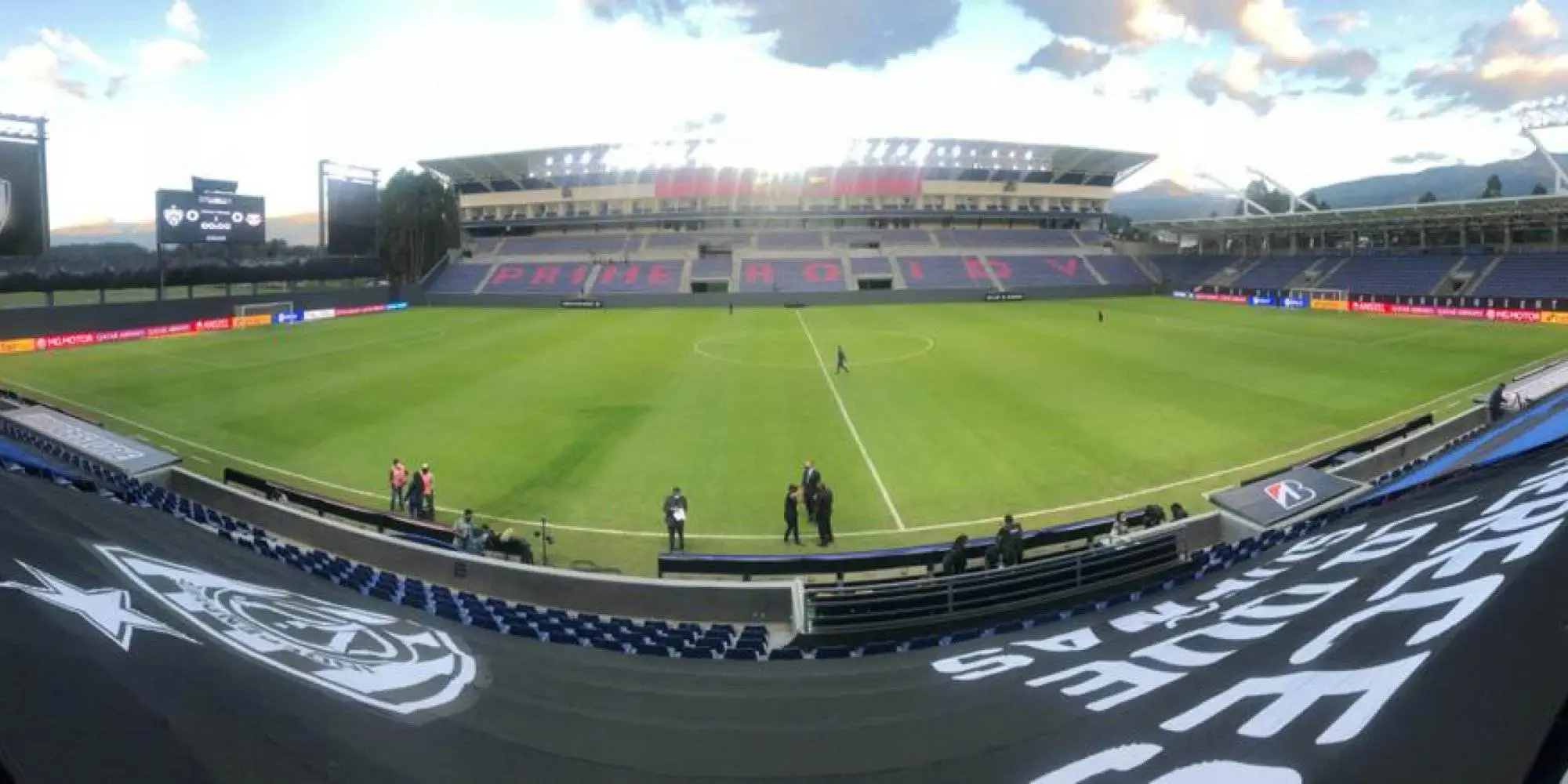 Management's plan is to sell the suites located at the facility, allowing the stadium to earn a living. For the time being, there are 30 of them, and the maximum capacity is 10 people for each. The arena also features 4 locker rooms for athletes, 2 referees' locker rooms, 12 press booths, a media box, a multi-purpose room and a club museum. Outside, a car park for 1,500 cars, a fan zone have been created.