Architectural Scale Models
Aug 24, 2023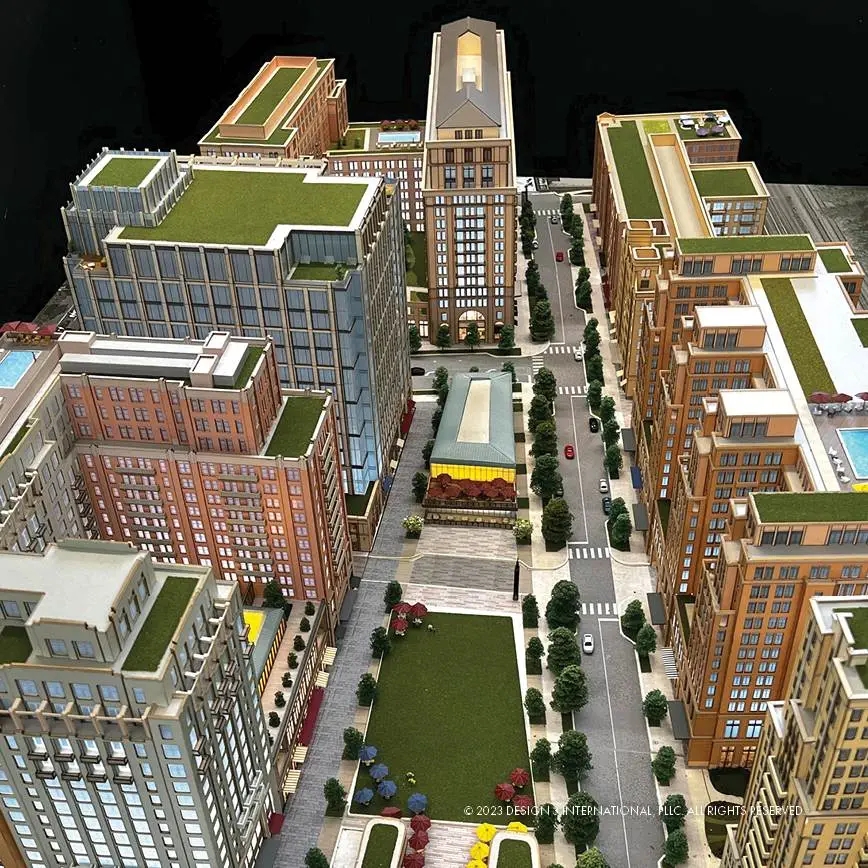 At Design 3 International, part of our design process includes architectural scale models of various levels of detail – site, massing, concept, marketing. Our commitment to exploring and conveying architectural design to our clients with models extends not only to our own projects but also through collaborations with other architecture and design firms for their model needs. One recent example to this collaborative experience was our engagement with Torti Gallas Partners and their client, BF Saul. We had the opportunity to build a 1/16" architectural model for the Twinbrook Quarter project in Rockville.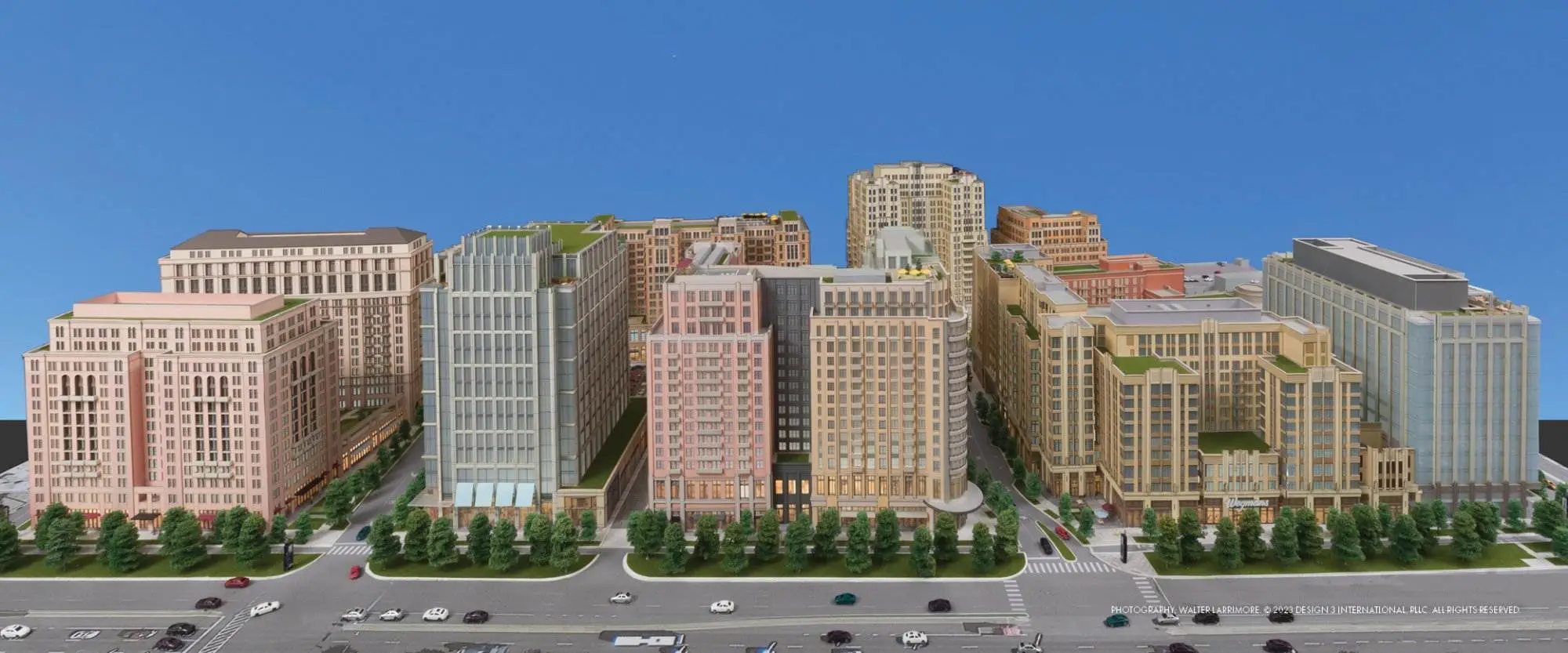 Our experience collaborating with our industry peers begins with a shared passion for design and a commitment to realizing our clients' vision in tangible form. As the Twinbrook Quarter project took shape at TGP, they saw an opportunity to translate the design into a marketing model. This marked the start of a collaboration that would ultimately give model form to the vision for the mostly residential development.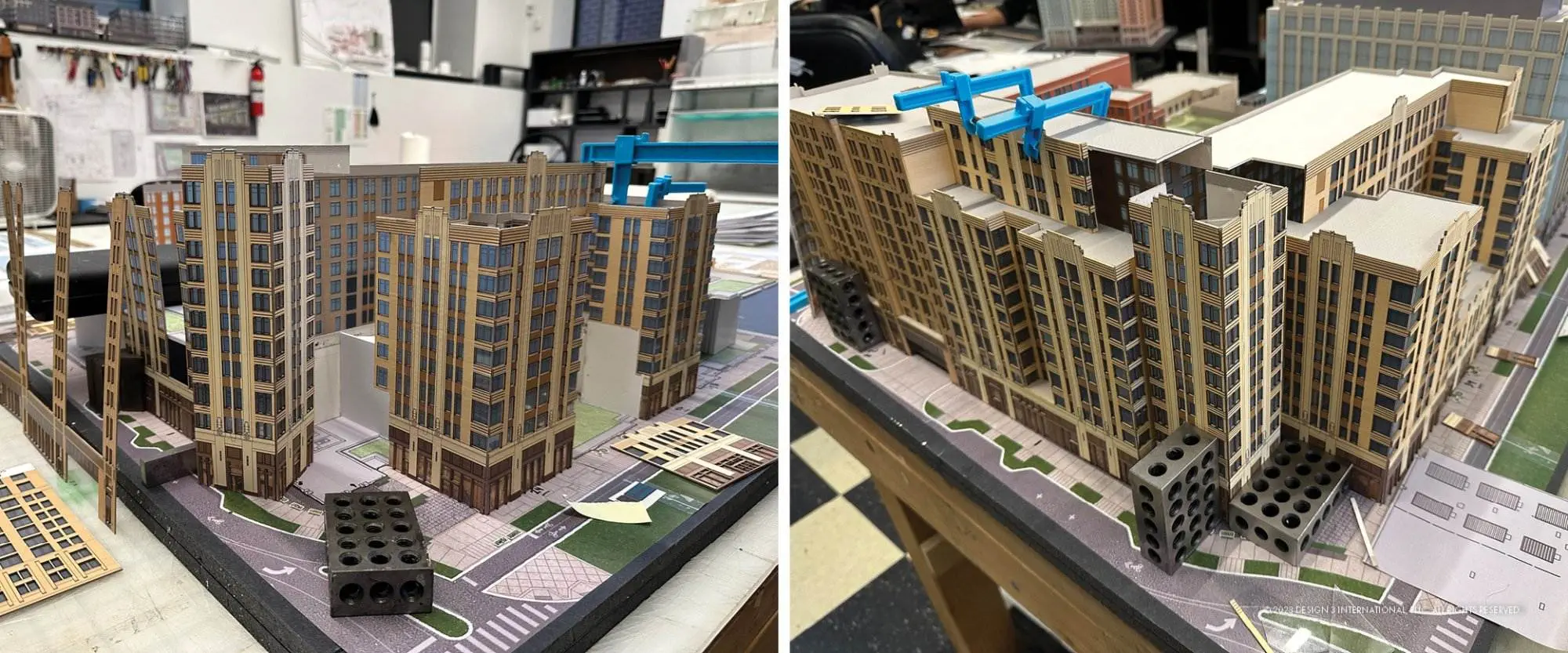 The process itself is a collaborative exchange of ideas and expertise, where our experience in architectural design and architectural model making seamlessly integrates with the unique design insights of our partners. The first step involves an in-depth consultation where we understand the project's nuances, design philosophy, and intended outcome. This exchange lays the foundation for us to visualize the model's key elements, materials, and interactive features.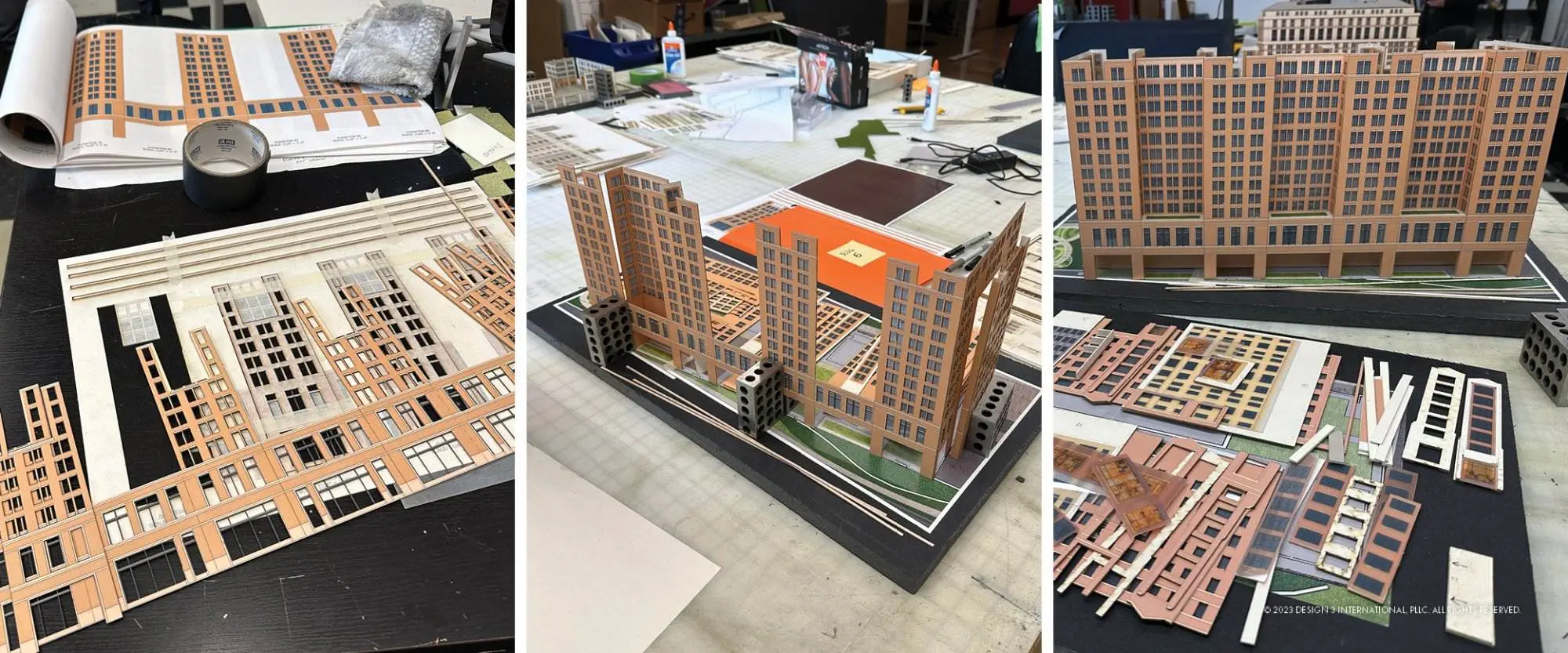 Our skilled team builds each element, ensuring every detail mirrors the project's architectural vision. From the building colors to the intricate facades to the landscaping features, the model comes alive through our team's experienced craftsmanship. The collaborative nature of the process ensures that each design decision has the input of both parties, resulting in a model that aligns with the project's image and intent.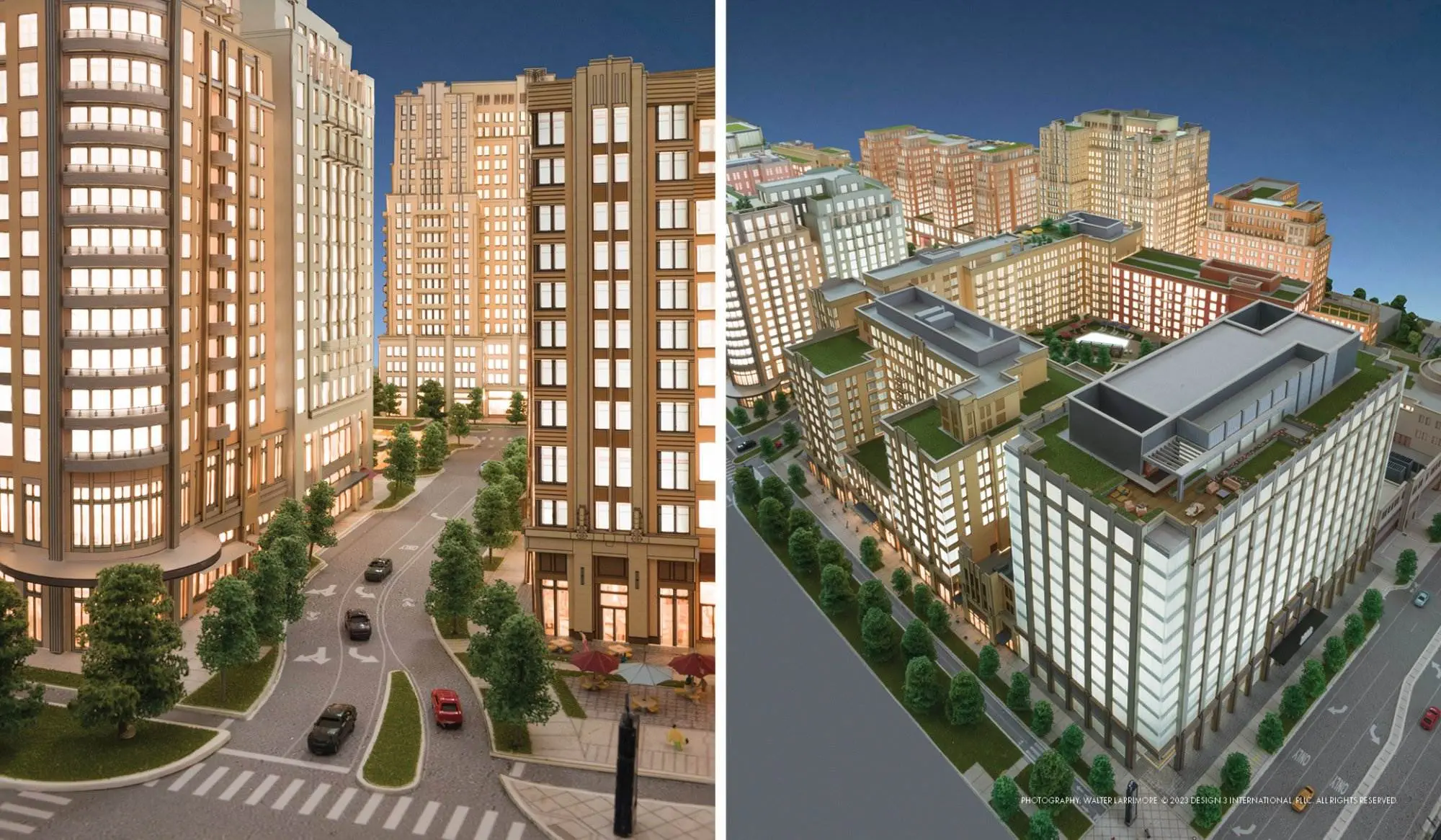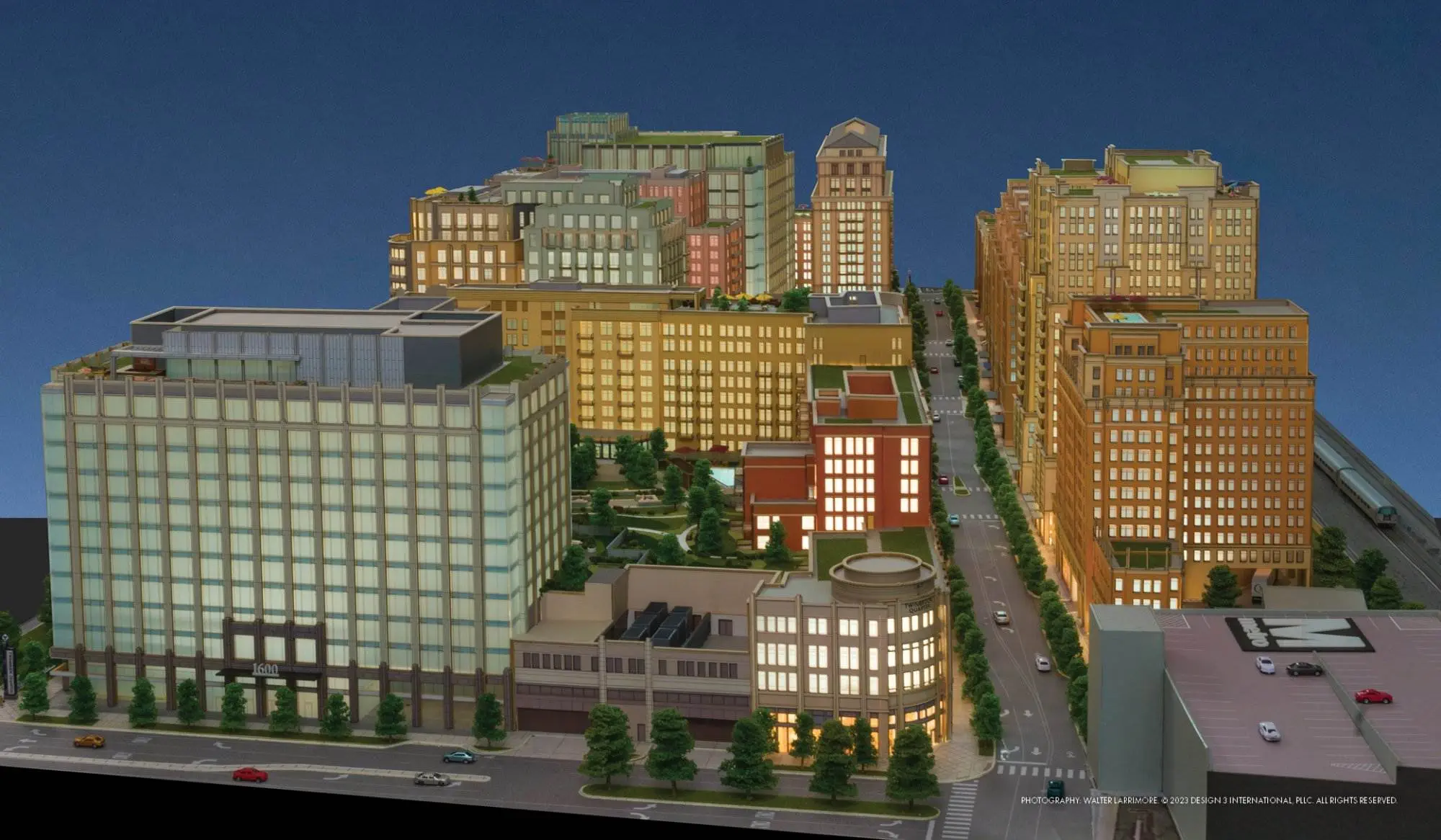 The culmination of our collaborative efforts isn't just a model; it's a snapshot of the collaborative design process. With the finished model, it's evident that our collaboration has transformed a concept into a palpable, though scaled, experience. The project, that may take a decade or more, can be experienced in its entirety in a way that plans, renderings, and elevations cannot convey. While technology can enhance communication and make things more efficient, when working in three dimensions, models are an ideal means to articulate complex ideas and convey a true sense of spacing and massing.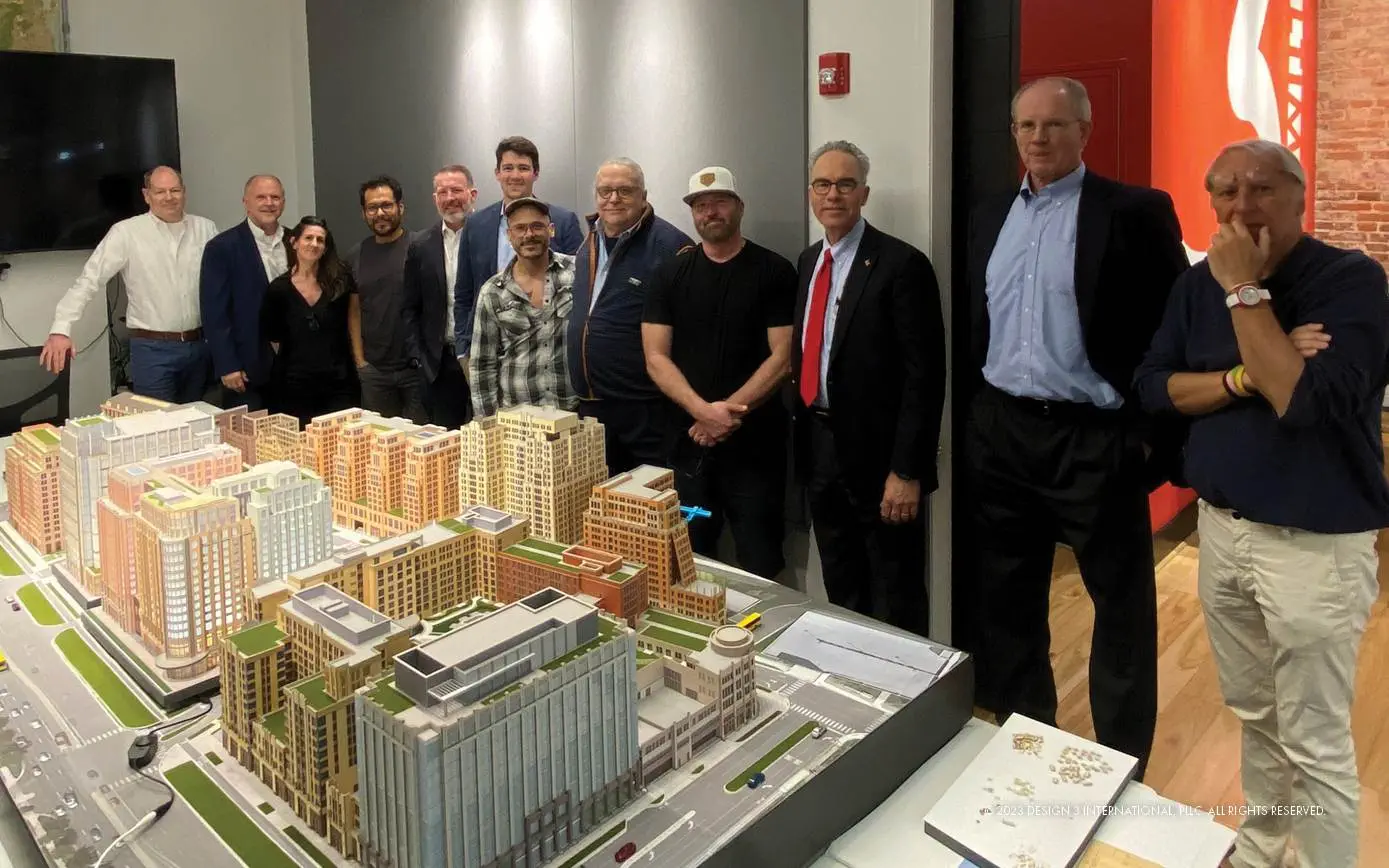 Our collaboration with Torti Gallas + Partners / HOK / Mahan Rykiel Associates and BF Saul on the Twinbrook Quarter model exemplifies the power of design collaboration by combining our mastery in architectural scale models with the unique insights of industry peers.
If you're an architecture or design firm seeking a collaborative partner to bring your visionary projects to life, get in touch.